Recently Published
M. M. Kline's exciting new young adult time-travel book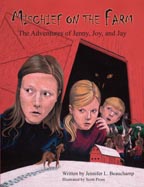 The exciting new children's book by Jennifer Beauchamp
Another fine book of history essays by Don Mahan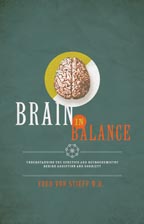 Dr. Von Stieff shares his amazingly succesful treatment for addictions

Wonderful poetry combined with beautiful photography
A new reprint of Dale Adams' charming family book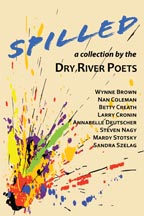 A new collection of poetry by the Dry River Poets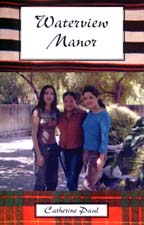 Another Catherine Paul novel of ghosts and young adult adventure
A fine study of the lives and gifts of psychics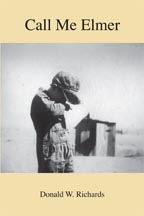 Don Richard's wonderful first novel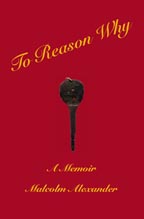 Malcolm Alexander's life as a famous sculpter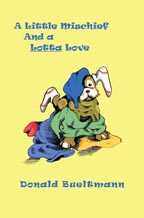 Don Bueltmann's wonderful second book
Cynthia Dawson's fabulous new cookbook
More great Arizona history from Betty Barr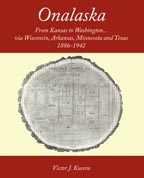 A stunning work of regional history by Vic Kucera
Alice Graham's 4th childrens' book in the Chester-the Houseboat Mouse series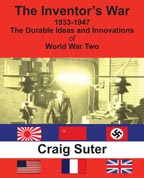 Craig shows us how much of our everyday stuff came out of wartime developments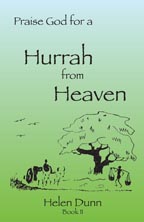 Helen Dunn's second wonderful book about a missionary family's life in India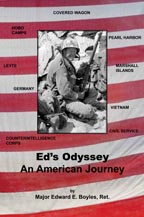 Ed Boyles' memoir about his unforgetable life as a military man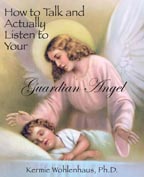 An Angel expert shows us how to communicate with our Guardian Angels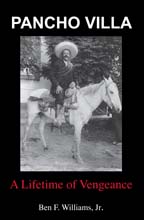 Ben Williams' wonderful new book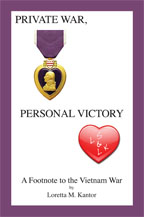 Loretta Kantor's wonderful new memoir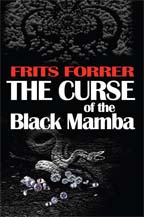 Another action-filled thriller from Frits Forrer (his 8th self-published book)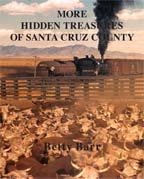 Betty's third great book of Regional Arizona history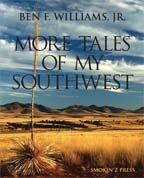 Ben Williams second wonderful book of stories about the Southwest

Connie Kazals popular teaching tool

The second wonderful short story collection by Karen Tauber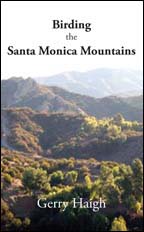 Years of birding lore and stories by Gerry Haigh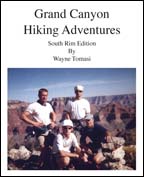 A wonderfully complete guide to hiking the South Rim by Wayne Tomasi

A coloring book that teaches all about the Titan Missile Museum
The first book in the charming "Chester" series by Alice Graham
The Second in Barry S. Hirsch's Trilogy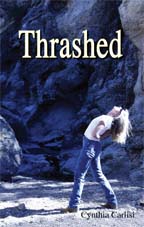 Exciting true-life tales of a wild woman of the west by Cynthia Carlisi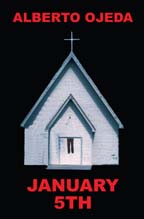 Action-filled novel by
Alberto Ojeda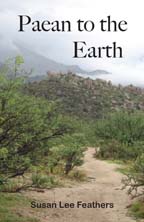 A collection of essays by Susan Lee Feathers

A book celebrating adoption by Terry Irvin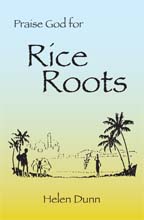 A charming memoir of missionary life in India by Helen Dunn

Cocktails, food and Cold War history by
M. R. Maxwell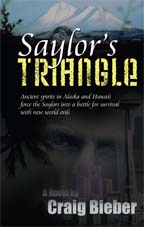 Action and adventure
by Craig Bieber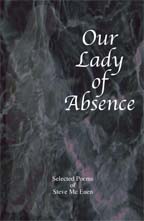 Selected poems by
Steve Mc Euen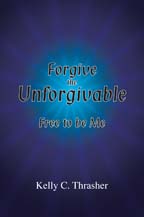 A tale of recovery by
Kelly Thrasher
Another exciting novel of international terrorism by Frits Forrer

HAPPY SELF PUBLISHING!
Thanks for taking a look at our web site. The site contains a lot of information about our publishing services and answers to some frequently asked questions. As we go along we will be offering additional, updated information about how we can help you self publish your books and other materials.
Also, you can now enjoy a gallery of the books we have helped our authors publish over the years. The list includes some truly unique and wonderful works in all genres and topic areas. Each listing has complete availability and ordering information so you can find where to purchase them or how to order books directly from the authors. Where possible, it includes email links to the authors, so you can ask questions and get additional information before ordering. This is a new feature of the site, and we are adding books a few at a time, so it may take us a little while to make the whole list of several hundred books available. Please check back often for more listings.
Mike and Tama White
Now, let us introduce our services.
At Ghost River, we specialize in helping self-publishing authors get their works into print or e-book form. Since 1992, we have prepared hundreds of books for writers and artists nationwide and are proud to count among our clients many officers and members of one of the largest and most active professional writer's societies in the U.S. Up to this point, this work has been almost entirely word-of-mouth. Our happy clients pass us on to their friends because we specialize in making the complex process of self publishing simple, enjoyable and surprisingly inexpensive.
ADDITIONAL SERVICES
Featuring our authors' books on our web site at no charge
We will be featuring your book in the gallery section of our web site. Your book will have its own page, which will include a picture of the book, a description or synopsis and ordering information. Purchasers contact you to buy your book directly. We can advise you about developing a web site of your own to promote your book or other works, and will gladly link your site to ours so that folks who find you here can go directly to your site to purchase your books.
Preparation of an electronic version of your book
Publishing professionals generally agree that while e-books still make up a small share of publishing revenues, they are, by far, the fastest growing segment of the publishing market. Many successful publishers now also offer electronic versions of every print book they publish, as a matter of course. We suggest you consider having us prepare one or more electronic versions of your book, for sale by one of the many e-book distributors, or directly from you. This inexpensive additional service will enable you to share your book in downloadable form for those readers who do not wish to purchase a printed book. In the process of preparing your book for print we can (for $300 or less in many cases) convert the layout of your print book into an equally beautiful e-book. There are many electronic forms your book can take, which we will be happy to discuss with you. We can also develop your book directly as an e-book, without preparing it for print. The costs of that are determined by the complexity of your book, but are similarly inexpensive.
Print-On-Demand preparation and management
Because some of our authors prefer the timing and costs of print-on-demand services, we can also prepare those books for you and help you manage that process. This insures that you can enjoy the same pleasant experience as with our other processes and avoid costly additional charges. For some authors this process can be great way to get started and it can be a good continuing choice for authors who need a limited or unpredictable quantity of books.
FREE INITIAL CONSULTATION
We have always happily discussed book projects at no charge. During the consultation you will receive the most current and accurate information on self-publishing. You will see samples of books of all kinds: books printed by us, books using all the book printers we usually work with and print-on-demand books.
In addition, during this consultation, we will answer your questions about:
• All forms of self publishing and how they compare to commercial publishing
• Your project's suitability for self publishing
• Legal and registration issues (copyright, Library of Congress Numbers, ISBN's, etc.)
• Costs of book design, cover creation, illustrations and photos
• Printing timelines for all the various processes
• Book and cover design of successful books
• Common costly mistakes and how to avoid them
• Exact costs for our services and an accurate quote for printing your books
We will see to it you are well-informed, reassured and encouraged.
During this meeting some authors realize that self publishing is not for them. In that case we can still help you pursue your publishing interests through the commercial publishing world, which we are always happy to do. Some of the services we make available are editing, consultations on writing book proposals and query letters and advice on book promotion.
If you do decide to self publish, we will save you money by finding the best providers for all services. We can get you great quotes for your printing, because the printers we deal with know that book files prepared by us will be complete, accurate and trouble-free. And we stay up-to-date on the best and most economical sources of all the other services required by a self-publishing author as well.
We can also be a good resource for authors preparing their own books for printing, by giving you information about legal and registration issues and the technical problems of economical, high-quality printing. If you are technically savvy, we will gladly advise you on doing any or all of the layout work yourself. If you need an illustrator or cover artist, we can do that work or help you find someone to do it. If you are already working with an artist, we can advise him or her about producing art that will assure trouble-free layout and printing.
When you come to Ghost River, we do the hard, technical work while leaving you in complete control of the process. This way, you get exactly the book you envisioned. We keep costs low because we are very efficient. Your book will be done in a simple, two-step process and presented to the printer clean and ready to go—another thing you don't always find elsewhere. Handled well, self publishing can be terrific fun instead of trouble. Our job is to see that it works out that way.
We just want to see you get your book out there. Even if we aren't going to prepare your book for you, we will do everything in our power to help you be successful and enjoy publishing your book.
For more information, please take a look at the Frequently Asked Questions section. There we discuss such important topics as the costs and usual timelines for self publishing, and many other details that first-time publishers will want to know. And take time to browse through our Gallery of Books to see the range of wonderful books that we have helped our authors to produce.
Ghost River Images
5350 East 4th Street
Tucson, Arizona 85711
(520) 327-8522
mike@ghostriverimages.com (consultation, layout and design)
tama@ghostriverimages.com (editing and illustration)